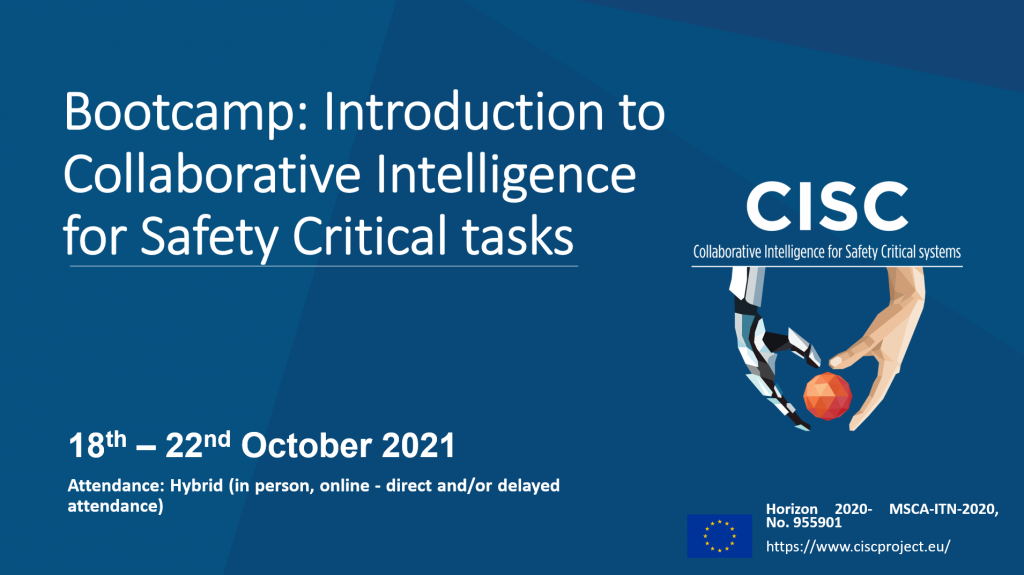 From the 18th to the 22nd October 2021, the ESRs at CISC will participate in the first Bootcamp of the project.
During this intensive 5-days Bootcamp, ESRs will be trained within topics relevant to their projects. The taught modules will cover a wide range of subjects:
Introduction to Bayesian Belief Networks
Principles of Machine Learning
Human Factors and Engineering
Engineering Principles in Safety Critical Systems
AI driven automation (lab session)
Human Robotics Collaboration
European Union AI Ethical Guidelines
Data Collection and Data Use: The Legal Issues
Research Integrity and Personal Development Plan
This Bootcamp will be held in person and remotely. The material will be available for all ESRs to consult at any time. Availability of the material will allow that late recruited ESRs can be trained in the listed topics and catch up with ealier-started ESRs.
Follow our updates on LinkedIn